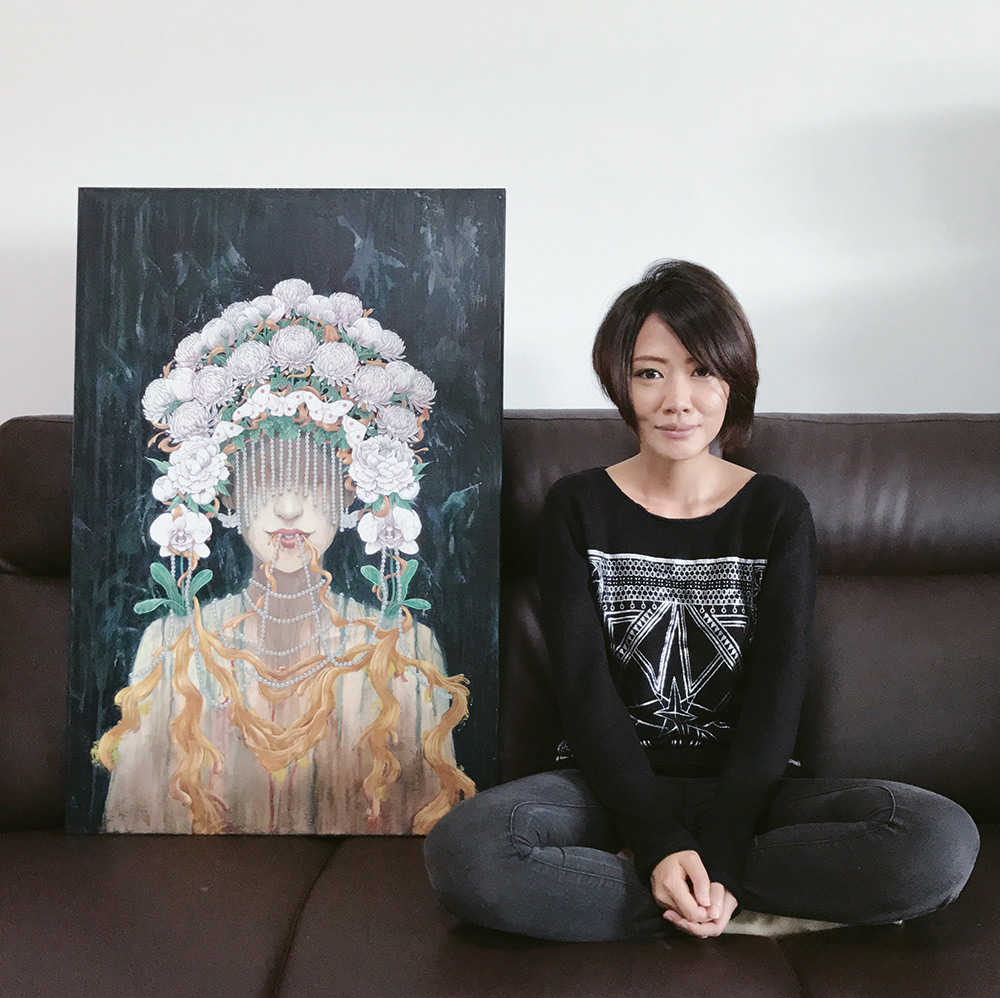 ---
Born in Singapore, 1988.
Based in Singapore, Jasmine is an explorer of the realm that exists between design and art. Jasmine spent years in the industry garnering experience in print and graphic design before returning to school and her first love – art and illustration. She received her Bachelor's (Hons) in Communication Design from the Glasgow School of Art Singapore in 2015. Currently, she is a freelance design educator based in Singapore and full-time artist/illustrator.
Jasmine chooses to constantly seek more meaning through combining and contrasting mundane subjects and objects. Wielding both traditional and digital mediums, her art is full of details, often with florals interwoven into the features of the main subject. For the latest creations, check out her Instagram.
Full resume and experience available upon on request. Drop her a email at hello@jazhmine.com for inquiries.
JAZHMINE is the combination of her initials J.A.Z.H. with her name Jasmine.
---
GROUP EXHIBITIONS
2019 – Mecha Mod Art Show, Gallery XY, XY Hotel Bugis, Singapore
2019 – Giraffes Singapore Community Art Exhibition, Far East Plaza, Singapore
2019 – Noise Local Motif: A Moving Art Exhibition, Downtown Line Train, Singapore
2019 – "My Take on Water" Initiative Art Exhibition, Orchard Road, Singapore
2019 – "Street of Clans" Creative Festival, 8 Cafe & Bar, Singapore
2015 – Annulling Rites, Unmaking Icons, Flaneur Gallery, Singapore
2015 – Assembly: Communication Design, Blackhall Studios, London
2015 – The GSA Degree Show 2015, National Design Centre, Singapore
2014 – The Dart Show, Canvas, Singapore
2014 – The Glasgow School of Art Singapore Overseas Immersion Programme Exhibition, The Glasgow School of Art Reid Building, Glasgow, Scotland
2013 – The Dark Horse Show – 100 Days of GSA, Home Club, Singapore
TALKS
July 2018 – Penang Anime Matsuri, Penang, Malaysia
May 2018 – Creators Super Fest, Jakarta, Indonesia